VBR-Belgium is a Belgian company under the management of rik van bruaene

Mr. Rik Van Bruaene.
The company was in the beginning active in the general metal working industry, but started also a research department for the development of weapons and ammunition.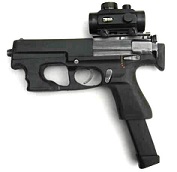 VBR-Belgium PDW-Sidearm
This resulted in a lot of new weapon and ammunition developments including a Belgian patent "Light armour piercing ammunition for personal defense weapons"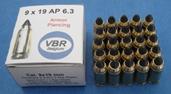 patent number 1015378A5.
The primary vbr-belgium design office is located in Belgium and all these activities fall under the Belgian Weapon Law and the different interpretations of the Belgian Weapon Law by the different Belgium Provincial Weapons Services.
The VBR-Belgian design office has already designed a lot of new weapon technology and still works to get these new technology on the market, this in accordance with the weapon law.
As a result of international industrial cooperation, VBR-Belgium has as manufacture extended its activities to the law enforcement sector with bullet proof vests, police gloves, cut-resistant and needle-proof gloves and cut-resistant and stab resistant clothing..
VBR-Belgium did also an important contribution to expand the typical cut resistant law enforcement clothing to the civilian market. The use of multiple layers of cut resistant materials in casual clothing are the first time incorporated in.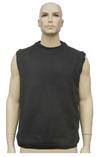 the Combat Cut Alpha and Bravo shirts from vbr belgium
as a serious answer on the several deathly stabbings in Belgium.
As protection against shootings we are an official dealer of Sioen Armour Technology.
Company Name: Van Bruaene
Rik
and VBR-Belgium
Manager: Rik Van Bruaene
Status: Sole proprietorship
Address: Sint-Germanusplein 6
8800 Roeselare
Belgium
Preferably company Mobile-GSM : +32 495 77 32 77
Tel. 003 251 20 43 20 / vbr belgium telephone
.
Even after a call, we recommend that you always send an email to us with your contact information so they can contact you if there are changes in the appointment.
Website: www.vbr-belgium.be / www.vbrbelgium.be /
http://www.vbr-belgium.be / http://www.vbrbelgium.be/
Commercial:
Kortrijk 117 012
VAT number: BE 0530.876.842
.
VAT. no. + International Registration
Company Name: Van Bruaene
Rik
Banking Institution: KBC Bank Belgium
IBAN - No .: BE36 4631 3562 6181
BIC: KREDBEBB
Contact address / vbr belgium adress
Rik Van Bruaene
VBR-Belgium (Store)
Sint-Germanusplein 6
8800 Roeselare
Belgium
.
Wednesday :
On appointment
Thursday :
On appointment
Saturday :
10u00 - 14u00 /
After 2 p.m. by appointment only
Sunday : Closed
.
Make an appointment :
GSM +32495 77 32 77
.
We have also an supplier in the United states.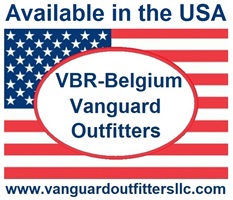 Van Bruaene Rik
BE0530876842
SINT-GERMANUSPLEIN 6
8800 ROESELARE
Belgium

003251204320
Show map